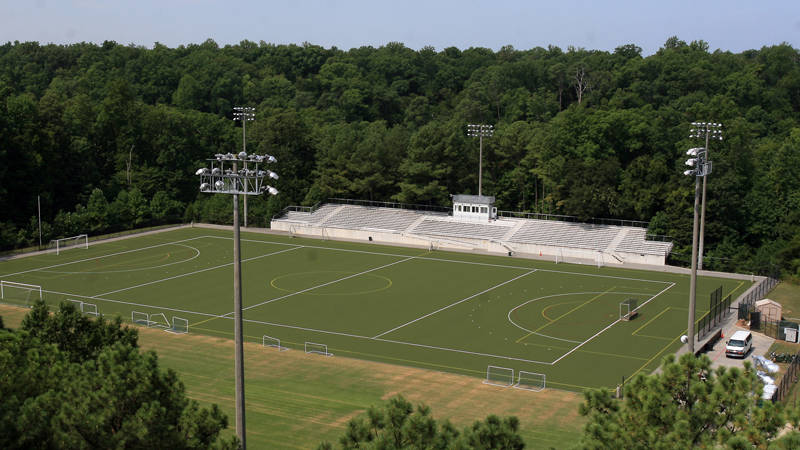 Busch Field
Busch Field has been the permanent home of the Tribe field hockey team since 1990, and was renovated with a watering system in the summer of 2009.  2012 improvements included an Astroturf System 90(TM) surface and an upgraded computerized lighting system, ranking the 2,271 seat stadium among the best in the nation.
The field and grandstand were made possible by a generous donation from the Anheuser-Busch Corporation, and was formally dedicated in the fall of 1989. The Tribe field hockey team played three games in the facility that first season, winning all three by a combined score of 16-1. Over the life of the field, W&M has posted a record of 130-82-2 (.612), and has held a winning record at home in 17 of 23 seasons.
Busch Field was formerly the home of both soccer teams as well as the lacrosse team until the 2003-04 school year, and still serves as an inclement-weather practice and competition site for the lacrosse team in the spring.